On Life & Blogging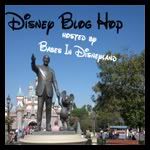 To everyone visiting from the Babes in Disneyland Blog Hop – Welcome! If you're a regular reader, or just happened to stop by, today's question is rather fundamental:
Why am I here, and what's this all about?
I've written about our story and how we discovered Disney travel, but in the few short months that I've been blogging about Disney things have morphed a bit. And I have some exciting news to share!
I started this blog on a whim. I was going crazy with burnout and desperately needed a vacation. One colossal meltdown later, I did the math and figured out that if I was going to get that vacation, I was going to have to step outside my comfort zone and take my freelance writing business to the next level to pay for it. Scary? Yeah, just a bit! I knew I would need accountability and a way to keep my eye on the prize, so I started blogging.
Then something magical happened!
Writing my daily blog post started as the reward for finishing my less inspiring work. Then it was what I did when I didn't have a pressing client project to work on. Now it's become my primary project, and if things go as planned I'll get my vacation and a reinvigorated writing career.
Now for the news I promised you:
ReturnToDisney.com is having a good old-fashioned coming out party! As my vision for the site has grown, I've realized that the current layout is fun, but a little too restrictive. This weekend, I'll be making some big changes to the site. On Monday, I'll get the party started with a fantastic giveaway contest!
Want to be the first to know when the party starts? Sign up via email below, or follow @ReturnToDisney on Twitter!
Thanks to everyone for coming on this journey with me – I can't wait to see you at the party!